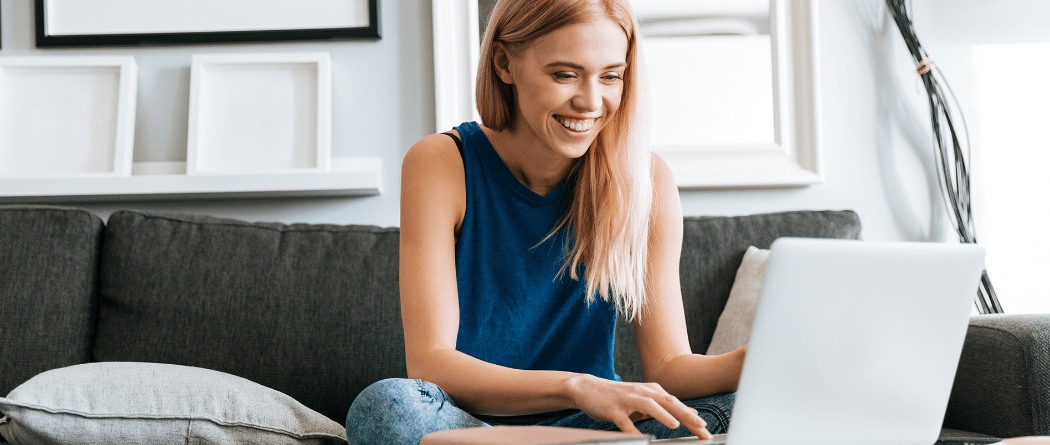 It's a seamless enhancement across all platforms.
Your banking experience should be smooth, secure, and the same on all devices. Plenty of things in life are complicated, so we're here to help you simplify at least one thing - your finances.
It's a seamless enhancement across all platforms. So no matter where you are or what device you want to use, you can:
VIEW account balances and transactions
TRANSFER funds internally and externally
CHAT with CNB staff in real-time during business hours
PAY bills
MANAGE debit cards and set travel alerts
DEPOSIT checks remotely on the app - see mobile deposit user agreement
Get rid of the clutter by signing up for eStatements. You'll get email notifications and access through your online banking when your statement is ready.
Transfer funds between your deposit accounts, make payments on your loans and view online transfer history.
Save money on stamps! Conveniently send recurring or one-time online bill payments to businesses or people. Our bill pay service is free and allows you to choose the payment date for every bill. 
See a detailed history of your transactions and view account balances, including checking, savings, loans and lines of credit, and time deposits.
Control of your debit card is now at your finger tips! The card management feature allows you to set up alerts based on spend limit and merchant type. It also gives you the ability to turn your card off and on in the event it is lost or temporarily misplaced. You can also place travel notices on your cards so your card will not be disabled due to suspected fraudulent activity. 
Provides a safe and easy way to send money to family and friends. 
---
Business Online Banking
Cash Management
Through the use of the Federal Reserve Banking System, Citizens National Bank has the ability to electronically perform transactions for you at other banks across the nation. Those transactions include wire transfers, payroll distribution, cash concentration and bill payment.
Payroll Distributions | Direct Deposit
Provide your employees security in knowing their "check" has been electronically deposited in the bank on payday. You may transmit payment for employment services to your employees' checking accounts whether their bank is in-county, in-state or out-of-state.
Cash Concentration
Collect your funds in a timely manner. You can initiate electronic entries to debit accounts in other banks without creating or waiting on paper drafts to clear. The transactions will be performed and the funds applied to your account on the day you specify.
Bill Pay
Bill paying can be made simple by using Cash Management. For example, your telephone or electric bill could be paid each month without writing a check. The amount would be automatically deducted from your specified account.
For more information on any of these services, contact Amanda Vandivor at 606-679-6341, ext. 2205.
Trust us with all your checking needs.
We have a wide variety of personal checking accounts to meet your unique needs.